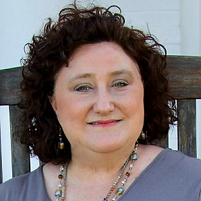 Marketing and Client Relations Associate
Kimberly is our front line of communication and office cheerleader. Kimberly serves as our Client Relations Manager. She's never met a stranger, and that is what makes her a perfect fit for heading up our client relations. She enjoys the fellowship aspect of engaging with our clients and getting to know them as friends. Throughout the year, she organizes the educational seminars hosted by Cannon Wealth Management Services.
She manages all marketing and branding efforts, including print, digital and written communications, and social media. Freelance writing and blogging come naturally for Kimberly. She is an active volunteer with the SECU Family House as well as the Winston-Salem Rescue Mission and helps coordinate Cannon's team volunteer projects outside of business hours.
Kimberly and her husband, Eric, live in historic Ardmore happily raising their two children, James and Ansley, and the family dog, Boomer.
Phone
336-231-6844 Ext. 155